Some of movies/episodes have subtitles added so you must disable Adblock to be able to see it.
We suggest to press pause and let the movie load for a couple of minutes in the background then you can start watching it.
Feel free to bookmark our site, share it with your friends and request your favourite TV/Movies.
If a movie has been deleted you can Report the link and we will reupload it.
Enjoy watching TV Series and movies online.
The Simpsons: Season 30 Episode 13 S030E013
I'm Dancing as Fat as I Can
Homer angers Marge by binging their favorite show without her, and has to pick up a new skill in order to make amends. Meanwhile, Bart prepares to compete in "Krusty's Holiday Trample".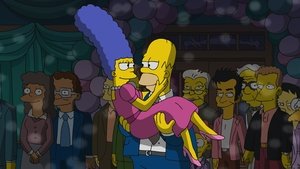 Feb. 10, 2019